Performers
From jets to barnstorming, the 2019 Toledo Air show will thrill spectators of all ages.
Check back often as new performers are added.
*All performers, aircraft, and displays are subject to change without notice.
Thank you for your understanding.
Tora, Tora, Tora!
"Tora, Tora, Tora" is the Commemorative Air Force's recreation of the Japanese attack on Pearl Harbor that signaled the beginning of the American involvement in World War II. Designed as a living history lesson, "Tora, Tora, Tora" is intended as a memorial to all the soldiers on both sides who gave their lives for their countries.
Learn More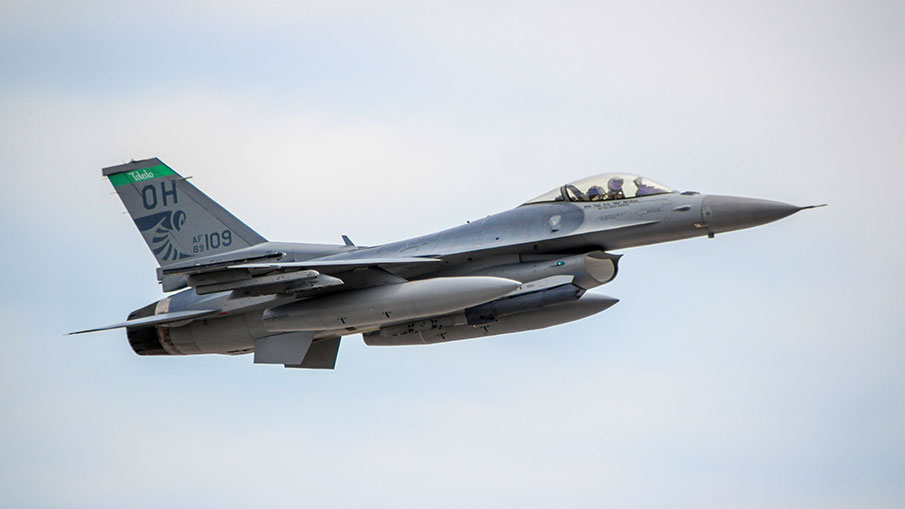 180th Fighter Wing
Today's 180th FW was formed in October 1995, but its origins stretch back to Aug. 18, 1917 when the 112th Aero Squadron was organized as a supply unit at Kelly Field in San Antonio, Texas. Ten years later in 1927, the 112th moved to the Cleveland Hopkins Airport, Ohio where they became known as the 112th Observation Squadron flying a wide range of aircraft throughout the late 1920's and 1930's including the PT-1, BT-1, the O-2 and the O-11. In 1940, the unit was regrouped as the 112th Liaison Squadron.
Learn More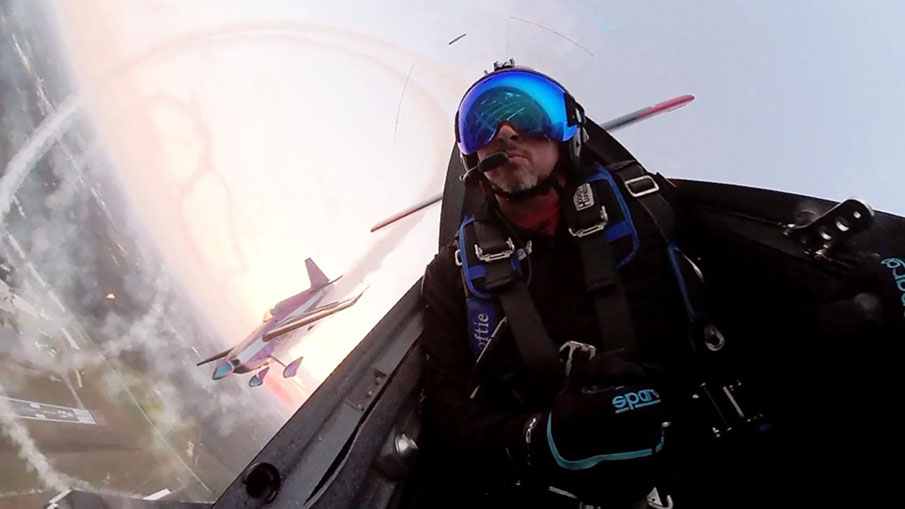 Rob Holland
Rob's rise to the top started as a young airshow fan in his native New England. Earning his pilot's license while still a teenager, Rob began flying aerobatics almost immediately, all while building valuable flight time and experience as a corporate pilot, commuter pilot, banner tower, flight instructor, ferry pilot, and operating his own aerobatic flight school.
Learn More
Shockwave Jet Truck
Shockwave is a custom built race truck equipped with 3 huge J34-48 Pratt & Whitney Jet Engines originally out of the USA Navy T2 Buckeye. The combined horsepower is 36,000! These 3 Jet Engines make a total of 21,000 lbs of thrust which easily propels this truck to speeds over 350 mph while racing planes at air shows all over North America! Shockwave is not only the most powerful truck in the world, it also hold the record speed for Semi Trucks at 376 mph!
Learn More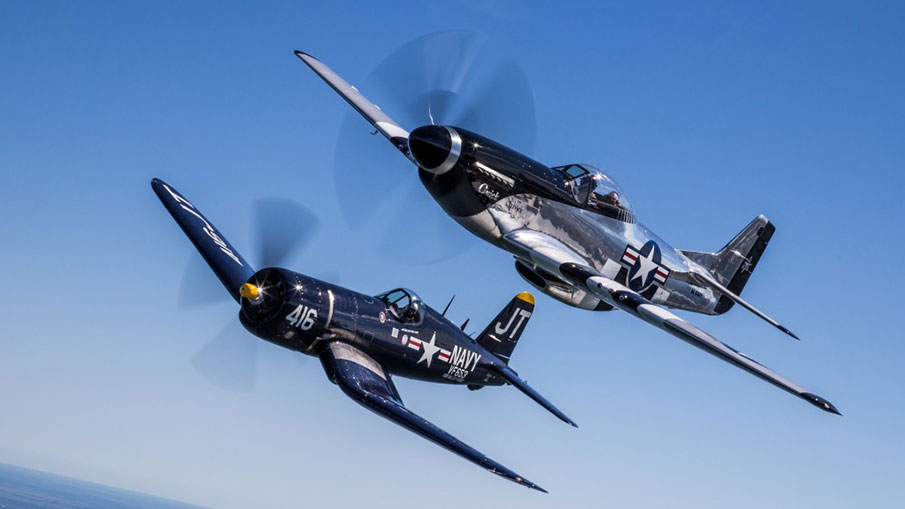 Class of 45
The "Class of '45's" origins are really quite simple. While watching practice at the Wings Over North Georgia airshow in October of 2013, pilots Jim Tobul and Scott Yoak were discussing the USAF's Heritage and U S Navy's Legacy flights.
Learn More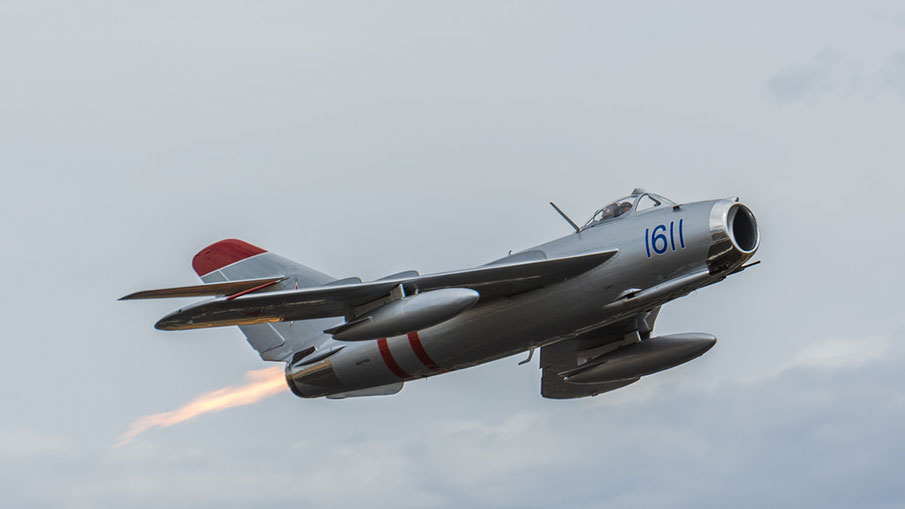 Mig-17
Made famous by the Vietnam War, the MiG-17F was the primary enemy aircraft engaged in the skies over Vietnam by U.S. aircraft, such as the A-4,A-7, F-8, B-52, F-100, F-105 and its primary nemesis, the F-4 Phantom II. During that war and up until the F-16 entered service, it was the tightest-turning fighter in the world. When production started in the 1950s, its VK-1F engine made it one of the first production jet fighters in the world with an afterburner. The MiG-17F could carry bombs, rockets, or extra fuel tanks under its wings.
Learn More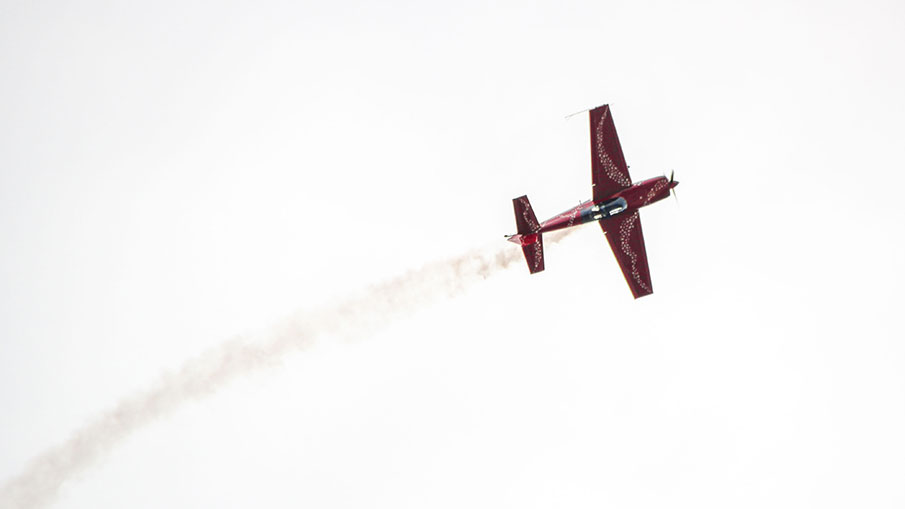 Jacquie B
With over 3,500 flight hours and more than 1,000 coast-to-coast air show performances to her credit, Jacquie has proven that she has the talent, stamina, discipline and guts to reach beyond all limits.
Learn More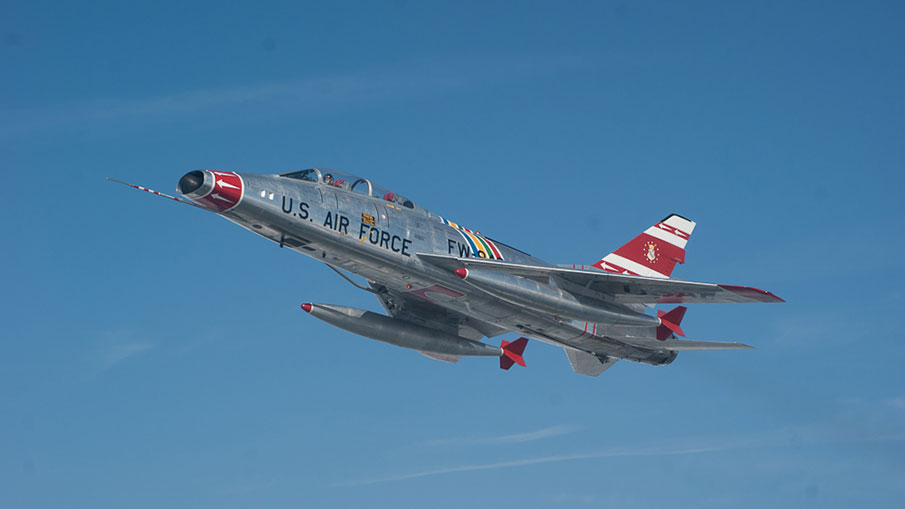 F-100
If Dean "Cutter" Cutshall's F-100F Super Sabre could talk, it would tell you how it went from being a United States Air Force test aircraft to a sand-filled fighter in the Turkish Air Force to resting comfortably in a Fort Wayne hangar. "I started flying early in high school," says Cutshall. "I would ride my bike to the airport when it was called Baer Field to attend Van Stiffler's ground school and then take flight training from Margaret Ringenberg. The summer after receiving my diploma from Hillsdale College, I joined the Navy.
Learn More
Black Dagger
For almost three-quarters of a century, highly trained groups of Soldiers have been inserted behind enemy lines to disrupt the movement of enemy troops and supplies to the front lines. These brave Soldiers have frequently used parachutes as a means to infiltrate without being detected.
Learn More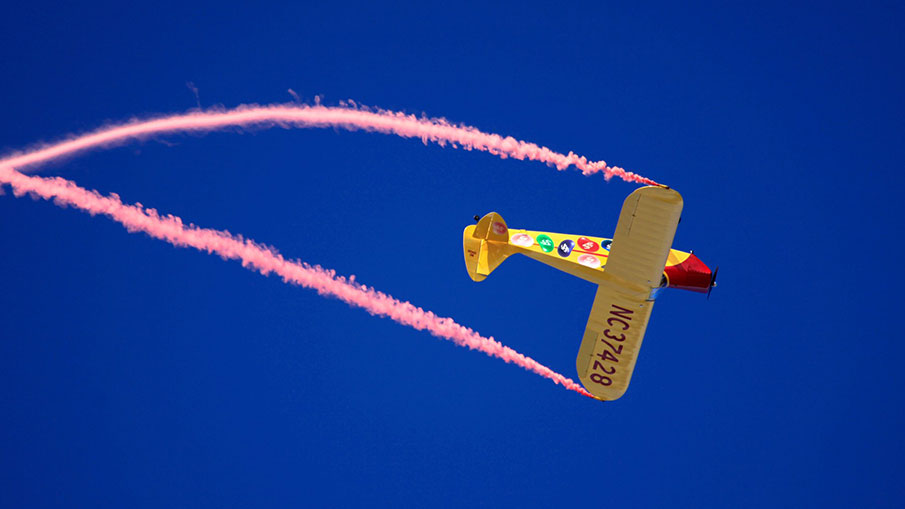 Kent Pietsch
Kent Pietsch fell in love with flying when he was four years-old. Five decades later, his passion has not waned. Since 1973, Kent has performed his incredible aerobatic routines for millions of people at more than 400 shows that have taken him to quality venues throughout the United States. Kent grew up in Minot, North Dakota, where every day after school, he'd find a way to get to the airport, and do whatever it took to get into an airplane.
Learn More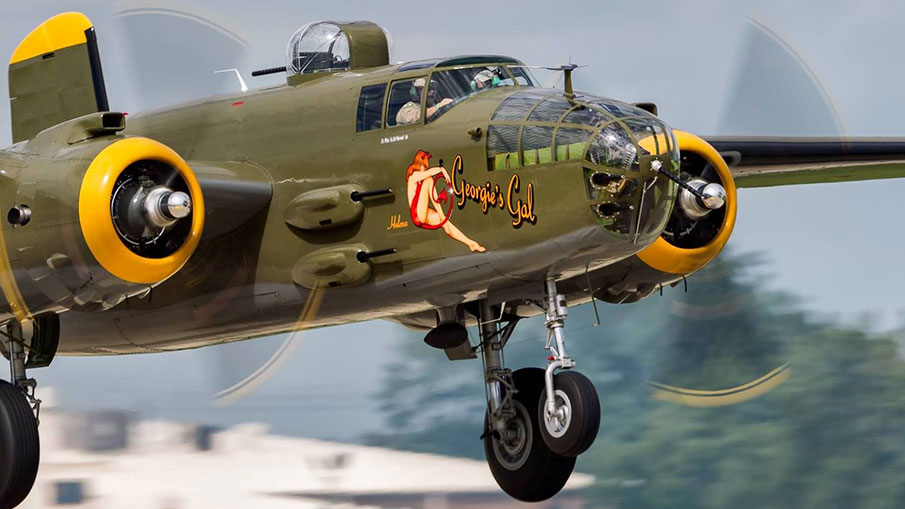 B-25J Mitchell Bomber
"Georgie's Gal" started her life at a manufacturing plant in Kansas City, being accepted into service in 1945. She has been bought and sold numerous times since being decommissioned and entering civilian service, and has previously borne the names "The Devil Made Me Do It," "Man Of War," and "Martha Jean."
Learn More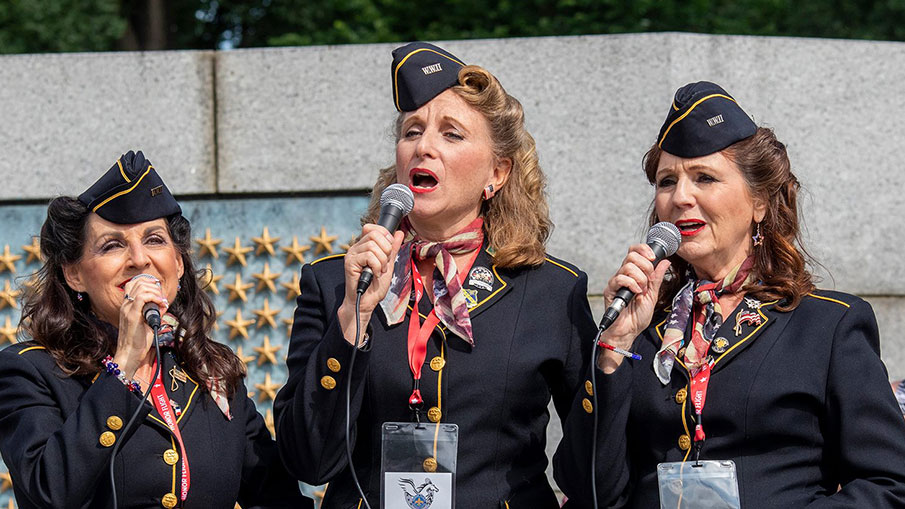 Ladies for Liberty
It was a time when the spirit of patriotism was at it's highest. World War II was just beginning and every American felt compelled to do their duty. Those who qualified joined the military to fight the enemy overseas. Women did their part by taking the factory jobs made vacant by their male counterparts. With a sense of unity, all Americans put their total effort into winning the war.
Learn More